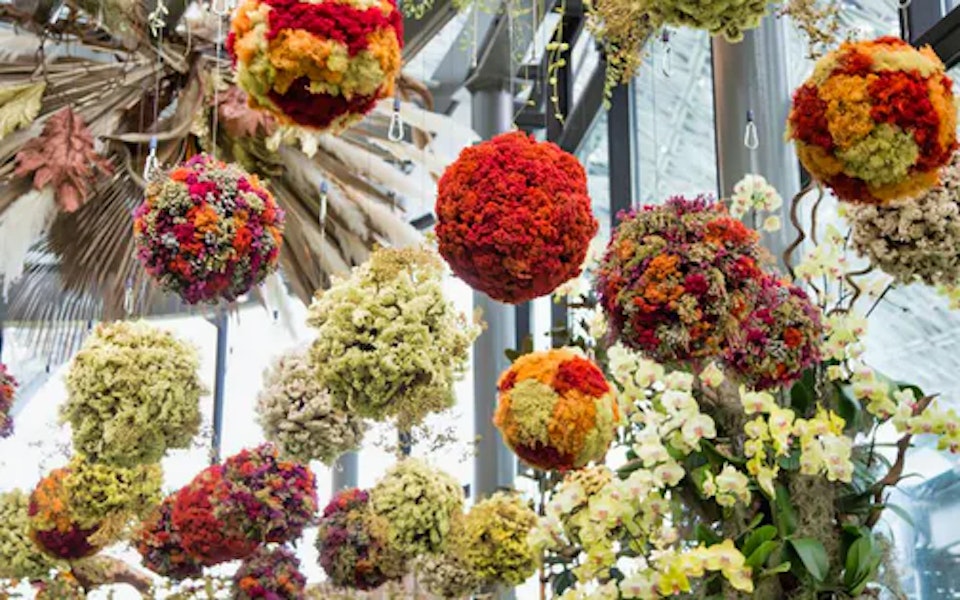 Everything You Need To Know About Floral Fantasy Singapore
Gardens by the Bay is located within the Marina Bay district surrounded by towering skyscrapers and the sea. In the heart of this vast land is Floral Fantasy Singapore, which houses 3,000 plants belonging to more than 150 species. Here is everything you need to know about this iconic attraction.
Floral Fantasy Singapore: At a Glance
Opening Hours: Floral Fantasy Singapore is open from 10.00 PM to 7.00 PM on weekdays and 10.00 AM to 8.00 PM on Saturdays, Sundays, and public holidays.
Connectivity: Being one of the most visited sights of the city, Floral Fantasy Singapore is well connected with all others parts of Singapore. You can arrive at the venue by car, metro or bus. 
Safety: In light of the COVID-19 pandemic, all visitors are required to wear masks and observe social distancing while visiting Floral Fantasy Singapore.
Facilities: Taxi stand, bicycle parking racks, nursing rooms, strollers, first aid services, ATMs, lockers, WiFi, etc, are available for the visitors' convenience.
Best time to visit: The best time to visit Floral Fantasy Singapore is during the weekday as weekends tend to be crowded.
Why Visit Floral Fantasy Singapore?
Incredible Landscapes: Floral Fantasy Singapore is made up of four garden landscapes -  Dance, Float, Waltz, and Drift that is filled with flowering plants, rock formations, waterfalls, inverted gardens, and more. 
Exotic Plants: From the Peruvian Peppertree and the Liquidambar formosana to the Taiwan White Pine, you will find hundreds of exotic trees and plants here. 
Unique Experiences: A visit to floral Fantasy Singapore will leave you with unique experiences such as spotting poison dart frogs at Waltz and attending Fantasy Theatre.
Fantasy Theatre: A 4D multimedia ride that transports you to a different world altogether, Fantasy Theatre is an experience that no one should miss. 
A Detailed Look at Floral Fantasy Singapore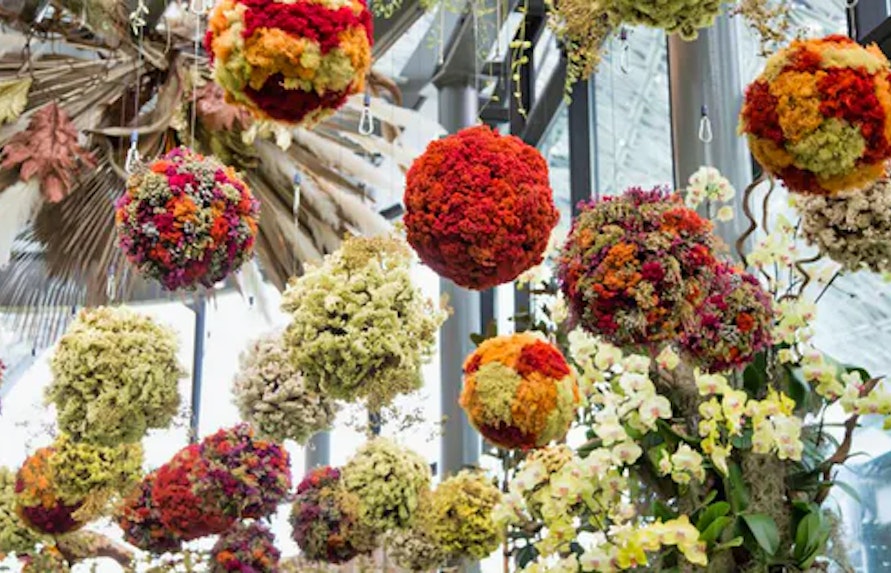 About Floral Fantasy Singapore
Floral Fantasy Singapore is made up of four garden landscapes -  Dance, Float, Waltz, and Drift.
Dance: The first of the four garden landscapes of Floral Fantasy Singapore, Dance is a collection of beautiful flowers suspended from the ceiling. 
Float: Complete with a brook and fuchsia flowers, Float is a calm and quiet landscape that relaxes the observer.
Waltz: Constructed to create a forest in the rain, you will find cascading waters, rocks, and driftwoods in this landscape.
Drift: Home to 50 species of exotic South American orchids, Drift is a cave-like space lit up with soft lighting.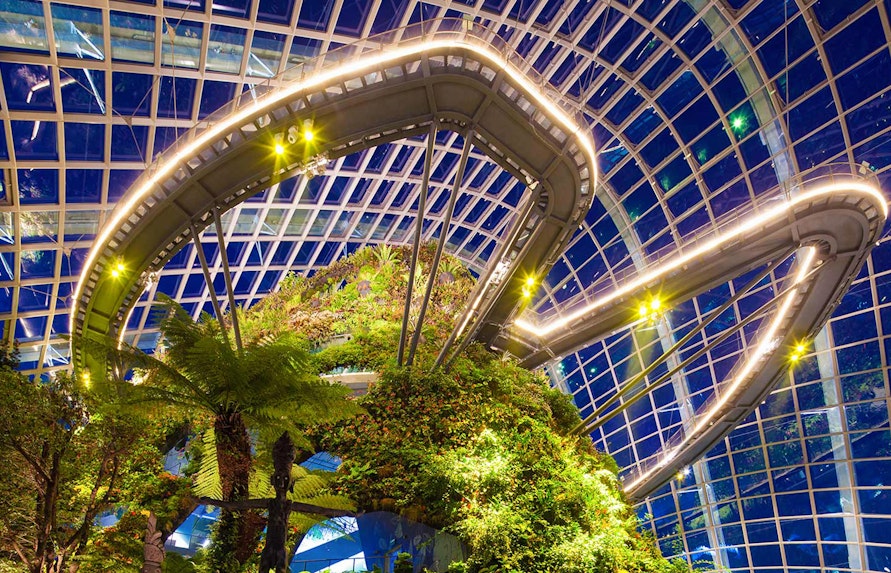 History and Development
Gardens by the Bay Singapore which houses Floral Fantasy was the product of the National Parks Board Singapore's vision to create a garden in the midst of Singapore city. In January 2006, a competition was held to seek state-of-the-art design ideas for the garden.
Out of more than 70 entries, the jury chose two winners - Grant Associates for Bay South and Gustafson Porter for Bay East. In November 2007, construction began. It opened its door to the public in October 2011.